Oscar nominee Leonardo DiCaprio ("Titanic", "what's eating gilbert grape?") and two time academy award®winner Tom Hanks ("Philidelphia", "forrest gump") ingage in a game of cat and mouse in "Catch me if you can", under the direction of three time academy award® winner Steven Spielberg ("Saving private ryan", "Schindler's list").
Frank William Abagnale Jr. (Leonardo DiCaprio), worked as a doctor, a lawyer, and as a co-pilot for a major airline- all before his 21st birthday. A master of deception, he was also a brilliant forger, whose skill at check fraud has netted him millions of dollars in stolen funds. FBI agent Carl Hanratty (Tom Hanks) had made it his prime mission to capture Frank and bring him to justice, but Frank is always one step ahead of him, baiting him to continue the chase.
"Catch me if you can" also academy award® winner, Christopher Walken ("The deer hunter", Golden globe award winner Martin Sheen (TV's "the west wing"), Amy Adams ("Drop Dead Gorgeous", "Cruel intentions 2"), Nathalie baye ( "Paparazzi"), James Brolin ( "Traffic", " A Guy thing"), Brian Howe ("The Majestic"), Frank John hughes (" Angel's dance"), and Golden globe award winner Jennifer garner (Tv's "Alias").
Steven spielberg directed "Catch me if you can" from a screenplay by Jeff Nathanson based on the autobiographical book of the same name by Frank. W. Abagnale with Stan redding. The film was produced by Steven Spielberg and Walter. F. parks ("The ring", "Men in Back 2"), with Barry Kemp, laurie Macdonald, Michel shane, and Tony Romano executive producing.
LEONARDO DICAPRIO as FRANK WILLIAM ABAGNALE JR.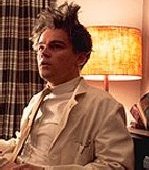 TOM HANKS as FBI AGENT CARL HANRATTY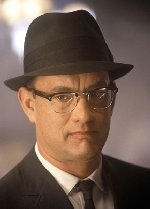 CHRISTOPHER WALKEN as FRANK ABAGNALE SR.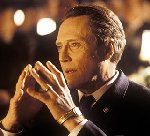 MARTIN SHEEN as ROGER STRONG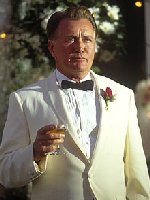 NATHALIE BAYE as PAULA ABAGNALE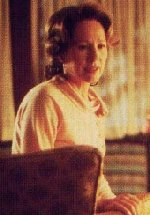 AMY ADAMS as BRENDA STRONG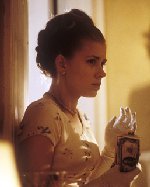 JENNIFER GARNER as CHERYL ANN